Parenting is hard work. Kids needs are 24/7 and then there's coordinating the life of a family that can sometimes seem like an impossible puzzle. Without the support of a village modern families face significant challenges to create a peaceful, harmonious start in life for their children.
Our mainstream healthcare systems acknowledge 2 ways to help pediatric mental health. Psychotherapy and medication. Pyschotherapy sessions can involve numerous ways to gain self-awareness and cultivate the self we wish to become. The greatest success is typically seen with a 12 week commitment as a minimum. Working with a therapist is an amazing way to express ourselves in a safe and contained manner. It supports people of all ages to build confidence, develop insight and overcome challenges.
Medication in our western medicine definition includes only pharmaceuticals. SSRI's, anxiolytics and sedative drugs all have potential for serious complications and side effects. In addition, they interrupt the normal development of the brain that can result in lifelong changes, especially to young people. They can be extremely useful in severe cases but they come with a substantial cost to long-term health.
There is an incredible wealth of knowledge that can be found in traditional systems of healing as well as modern research of natural medicine tools. As a Naturopathic doctor, my training is first and foremost to utilize the simplest substances to promote positive, natural development of the body. From there, we observe the changes to the system and then work to either promote or suppress the imbalances.
Acupuncture is a powerful tool to shift the nervous system from our anxious, fight or flight mode into our calm and relaxed rest and digest mode. Our overall health depends significantly upon the amount of time we spend in the "rest and digest" or parasympathetic state of being. Acupuncture also enhances function of different organs of the body, prescribed in each session based upon the overall balance and imbalance of the individual. While needles are often used, pediatric tools can vary in their impact from tuning forks, simple acupressure, shonishin Japanese acupressure tools and more.
Bodywork tools include a variety of forms of touch that allow the individual to experience comfort and relaxation as well as improved physiology. Comfortable and consentual physical contact with another human being in and of itself shifts our brain activity to be more receptive and promotes a peaceful state of being. Children need touch even more than adults to develop a healthy nervous system.
Herbal medicine and nutritional therapies are intended to be utilized on an every day basis as a way to improve our challenges on a physical, mental and emotional level. There are countless herbs classified as "nervine" herbs which are known to reduce nervous tension in the body. Knowing which foods work well for us and in what combinations is an invaluable part of every day life. Using plants as medicine is fundamental to every traditional culture on our planet. Every species of animal varies their consumption of plant matter to help naturally support their overall health. As human beings, we can benefit greatly from customized herbal and dietary formulas that we use routinely.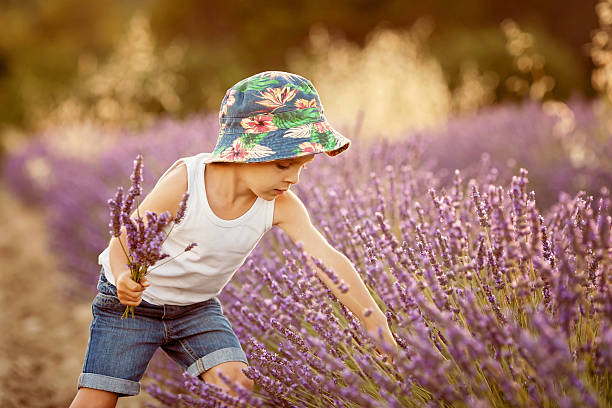 When addressing anxiety and depression symptoms, there is a significant benefit to utilizing thorough neurotransmitter testing prior to treatment with any herbs, supplements and especially drugs. Neurotransmitters are the brains chemical messengers that establish the state of the brains ability to respond to stimuli in a "normal" or typical manner. For example, when we participate in a group activity that is oriented around a cause we care about, serotonin naturally enhances and provides us with a lingering sense of well-being and happiness. But this is just one of the many neurotransmitters orchestrating the mind and mood balance. Knowing which way the balance is tipped when we are not well is the key to knowing how to regain the balance we need.
It is a very unfortunate situation when a person is prescribed a drug that works against the problem they are already having, and then creates a new problem by establishing another imbalance from the drugs side effects. For children, these changes can be permanent. Instead, when we test first, assess the bodies obstacles and support the system naturally we can ensure health will increase with time. Pharmaceuticals may still be helpful, especially when done in a specific individualized manner in conjunction with the tools to help improve the body's development.
Please visit your local resource at Stillwater Clinic & Apothecary for herbs, vitamins and individual practitioner services to support the healthy balance in your life and your family today. This holiday season, come experience acupuncture/acupressure in our Japanese foot spa for a relaxing experience for all ages.